Archery Shack History
The Archery Shack started in 1985 as an in-home business with honesty and customer satisfaction as our main goals. We are a family run business with a combined hunting and shooting experience of over 55 years.
Todd - Owner, 35 years experience.
Karen - Owner, 8 years experience.
Joshua - Technician, 15 years experience.
Tad - Technician 8 years experience.
We have a vast combined knowledge of the sport we love.
"The Archery Shack" was started in a 625 sq. ft. room in our home 13 years ago. Recently we have expanded our facility to a 16,500 sq. ft. building, with a show room, to better serve the growing needs of you, our customers and fellow shooters. We are proud of our new facility and invite you to stop over and take a look around.
The Archery Shack is Wisconsin's largest in-Door archery shooting facility.
If you have a passion for hunting or competitive archery, or just love shooting your bow, stop by and see our complete line of Bows and Accessories. From hunting gear to fishing gear to target shooting, and also traditional archers, we have what it takes to satisfy the archer in you.
We invite you to take an online tour of some of our product-lines we offer here at The Archery Shack.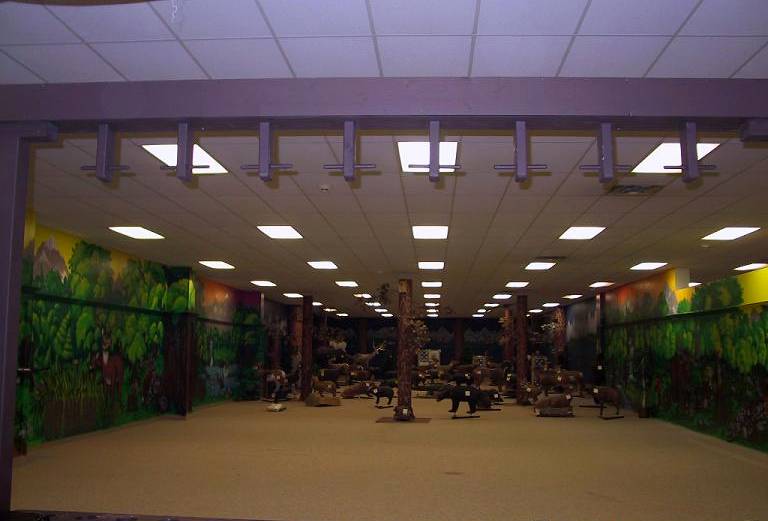 "In-Door 3-D"
"10-15-20 yard targets"
At 20 to 40 yards, you have your choice which 3-D target to shoot first, while our 20 yard range will keep your skills sharp.
If your thing is to shoot on a league, then The Archery Shack has a league available for you. Ranging from Men and Women, Cadet and Junior's leagues. League nights are 5 nights a week, with Saturday A.M. for Cadets and Juniors. Call for starting dates.
Having a special birthday party or scouting outing, or just want to have fun with the kids? The Archery Shack has a deal for you. We have special rates available for groups of 10 or more little archers.